Laboratory Information Management System (LIMS) for Reliability and QA Labs
Quartz RE-LIMS: Reliability Laboratory Information Management System
Most Reliability/QA labs use multiple manual and software tools, designed for other purposes, to manage their laboratory workflow and data. Quartz has leveraged the foundation of our successful FA-LIMS system to develop the industry's first LIMS system for Reliability Labs.
Solution to make your Reliability Lab Smarter and Faster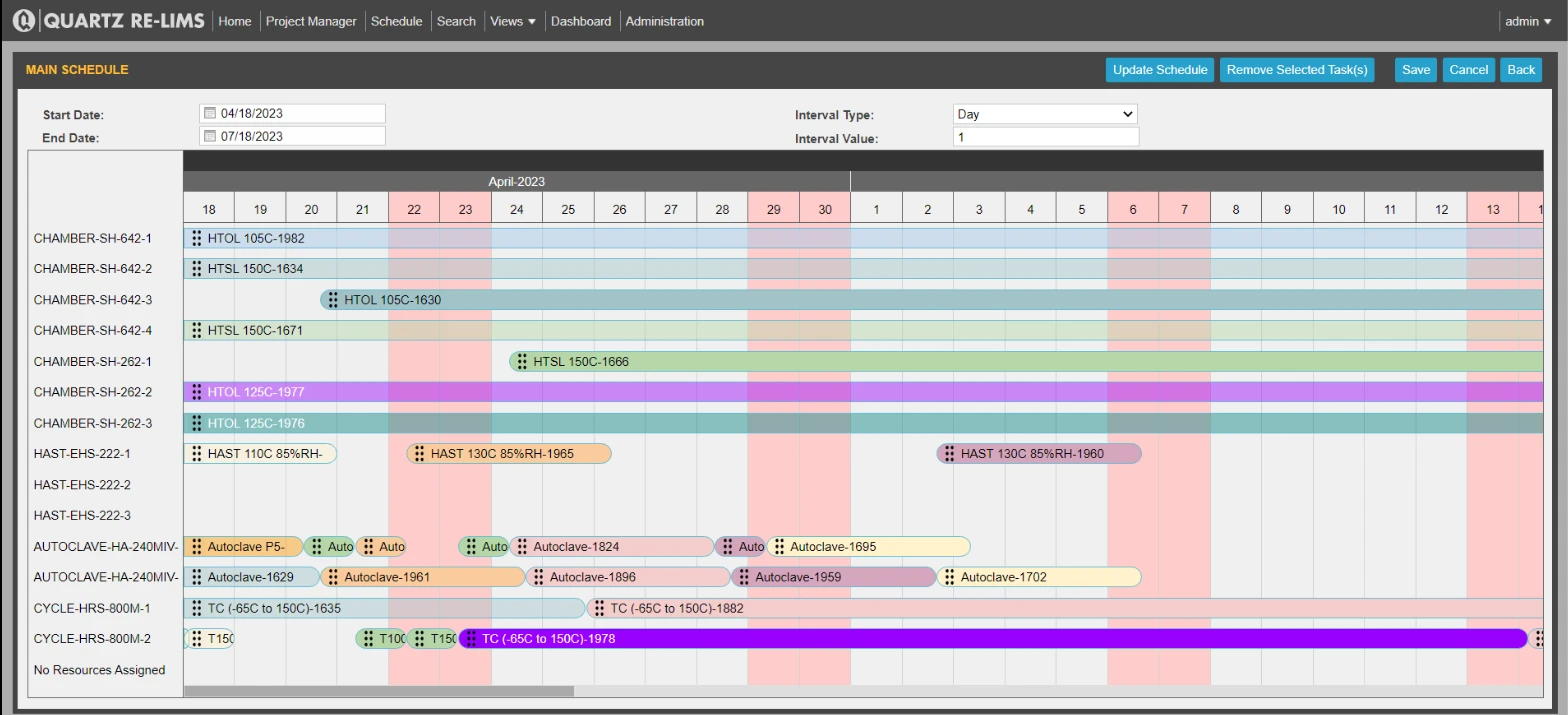 Ability to generate qualification plans on the fly.
Ability to utilize templates after a qualification plan has been established or generate blank templates.
Ability to add or delete job steps.
Resource Planning Manager allows you to go into "sandbox" mode and see how the addition or change to one Qual Plan impacts the completion of others before finalizing your changes.
All job steps to have results.
Ability to pull WIP & results by job step and dates (export option).
Ability to have admin screens for various field selections/attributes.
Ability to enter data for each job step (by tracking number).
Ability to track all dates for each project.

Estimated date of completion (Original scheduled date).
Forecasted completion (this can change due to change in job steps).
Actual completion dates.
Metric for OTD to these dates.

Generation of Traveler sheets with bar codes for each step.
Ability to generate project level status reports (export option).
Ability to have attachments at all levels.